PORCELAIN
PRODUCER: XENIA GLEN
WRITER/DIRECTOR: DANIEL BAYLE
LENGTH: 2.5 MINS
funded by the ex-animo foundation and supported by roundhouse
"A young Filipino girl struggles in her pursuit of whiteness."
PORCELAIN was funded by the Ex-Animo Foundation and supported by Roundhouse.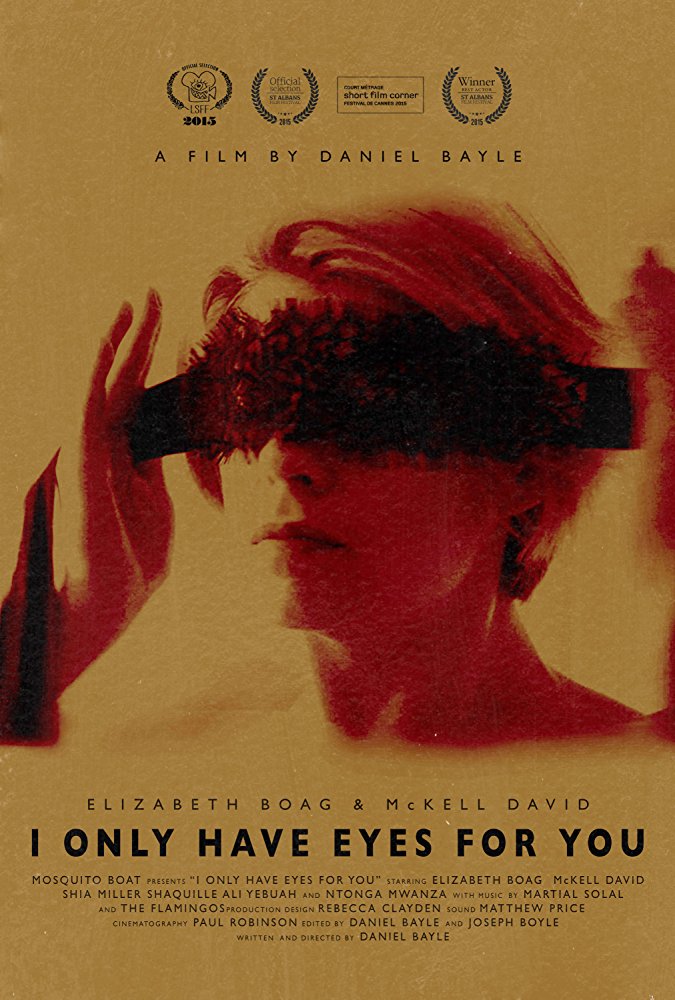 I ONLY HAVE EYES FOR YOU PRODUCER: ELIZABETH BOAG
WRITER/DIRECTOR: DANIEL BAYLE
LENGTH: 17 MINS
"A woman plagued with insecurities finds adoration through anonymous web sex, never imagining who might be watching her. I Only Have Eyes For You is the story of how two people who cannot connect in the real world provide each other with much needed solace, every night, as online strangers."
"I Only Have Eyes For You is an excellent film. It has the risky feel that you get with Michael Haneke and Steve McQueen, tensions about control. It is very cinematic and beautifully performed."
Mark Cousins, Sight & Sound
"Its keen eye for an image and beautifully judged air of romantic melancholy clearly mark all those involved as talents to watch."
Matthew Thrift, Little White Lies.
"I Only Have Eyes For You is sleek confident and alluring. A real head-turner."
Tim Robey, The Telegraph
FOXHOLE
PRODUCER: XENIA GLEN
WRITER/DIRECTOR: DANIEL BAYLE
LENGTH: 90 MINS
supported by the John Brabourne Award and the ctbf.
"Forced into being a drug mule, teenage Kal embarks on a surreal odyssey with his little brother Fin who is desperate to live up to his sibling's expectations."
YOLO
PRODUCER: ELIZABETH BOAG

writer/DIRECTOR: DANIEL BAYLe

FUNDED BY: ARTS COUNCIL ENGLAND
featuring: Calvin Demba, shia miller and shaquille ali-yebuah
"After touring the UK running acting workshops and collecting stories and experiences with young people aged 14-18, YOLO was developed into a verbatim theatre piece that investigated teenage attitudes towards sex, the internet and body-image. Several strands from YOLO have formed the basis for FOXHOLE."